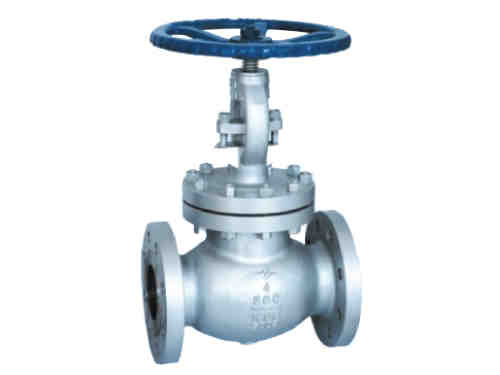 Manual Globe Valves
Globe valve is designed with a stem that moves up and down to regulate flow inside the valve, a disc (ball, composition or plug) and seat, which is generally screwed into the valve body. Seats are designed in plane parallel or inclined to the line of the flow. These types of modulating valves are most commonly used to valve throttle, open or close flow in a system. The advantages are it can be used as a stock check, shorter strokes than other valves such as gates and good at throttling flow.
Chain wheel & electric actuator can be also usd for globe valve actuation
PTFE or combined packing material can be also used according to the customer's requirement.
Besides the common globe valves, Cryogenic globe valves, bellow sealed globe valve, Jacketed globe valve are available.
Explore Globe Valves
Features & Benefits
PTFE seal to ensure tight shut-off at all times
Fast/easy maintenance of PTFE components
Long life, low torque stem thread
Anti-blowout stem and one-piece high strength design for operator safety
Long life spring loaded gland packing
Lightweight ergonomic aluminium hand wheel
Literature&Specification
Options & Add-ons
Design Superiority
Request A Quote
Related case studies