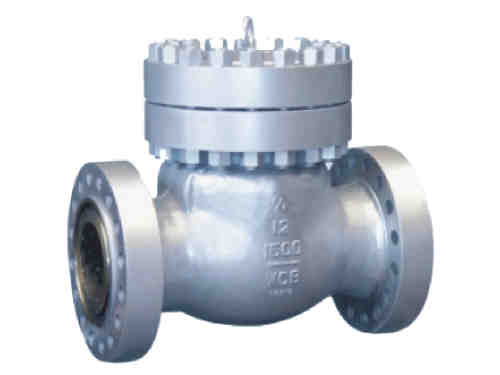 Manual Check Valves
Check Valve is also known as the clack valve, one-way valves, or non-return valves—for the oil, gas, and petrochemical industries. Check valves are made so that fluid is only allowed to flow in one direction through the valve – there are usually two openings within the valve, one for the fluid to enter and one for the fluid to exit. Our check valves are guaranteed to eliminate backflow issues and allow the liquid to safely flow in one direction. We offer a variety of types of check valves suitable for a variety of applications often related to the petrochemical industry.
Direct flange-to-flange replacement for standard check valves.
Adaptable to a wide range of process applications: low to high temperatures; clean to dirty service; on-off to control.
Field performance rivals traditional and specialized check valves.
Explore Check Valves
Features & Benefits
Designed and engineered specifically for cryogenic service
Lapped seating face and PTFE seal to ensure tight shut-off
Offset centre of gravity of the disc assembly
The disc hits the seat face squarely giving even wear across the seal
Unique Parker Bestobell cover to avoid incorrect assembly
Literature&Specification
Options & Add-ons
Design Superiority
Request A Quote
Related case studies